Happy International Women's Day
Marking Endings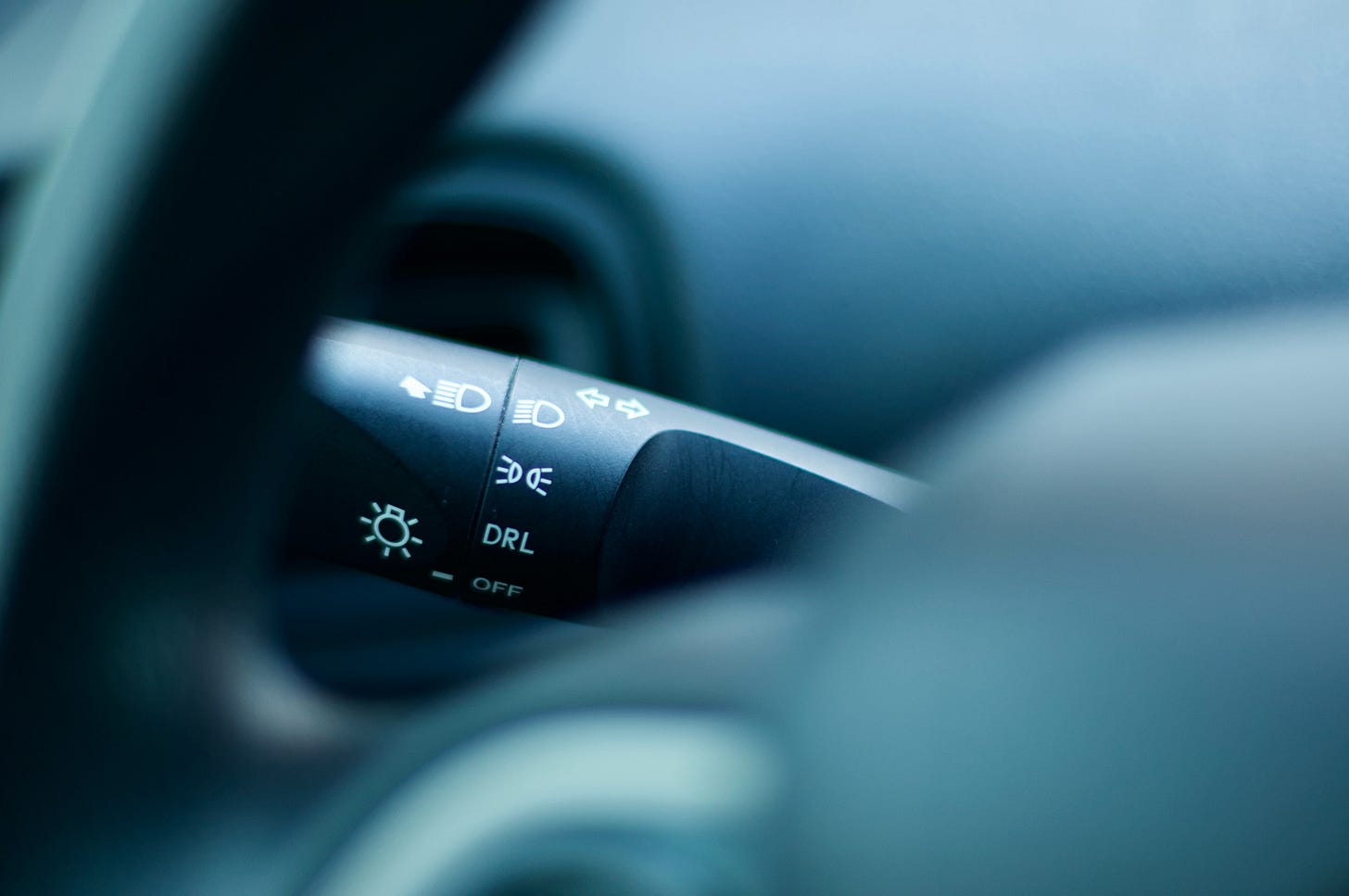 Hello friends,
If you have known me well at any point since I was in high school, you know I have a red Prius named Salsa. Originally my father's car, she became my first car in the year's after passing my license exam. It's a 2005 Prius, 16 years old now, and Salsa has been around for more than half my life. 

A couple weeks ago the check engine light came on and she started jerking as I pressed my foot on the gas. I made an appointment at the service center and called my dad to figure out at which point a repair would no longer be worthwhile. We landed on a number together, if the repair was more than that number, I would leave the car behind.

Objectively I know that it's just a car. But humans are meaning-making beings and I knew, for my sake and for the sake of the people at the dealership if I was caught off-guard and had to leave her behind, I should find some closure before the appointment just in case.

I recently finished reading, The Power of Ritual by Casper ter Kuile, which emphasizes that we are each empowered with the creativity and meaning-making inclinations to create our own rituals, spiritual or not. All it requires is attention, intention, and repetition. 

In that spirit, I woke up early in the morning the day of my appointment and quietly cleaned out the entire car into a cardboard box--mixed CDs I made in high school for long drives, small instruction cards from when my dad owned the car and I was only allowed to ride in the backseat, notes from trips back and forth to college. When I was finished, I sat down and wrote a letter to Salsa reflecting with gratitude on all of those years which really represent, to me, my transition to adulthood. 

All the repairs she needs cost far above the tipping point number, but the one repair she needed to keep running was well below. So she drives to see another day for the time being. When I checked out from my appointment at the service center I told the mechanic, "I didn't know if I'd be driving the car home today, I made my peace with it this morning." 

He laughed, "You sound like my wife," he said, "she has to say goodbye to every car we have too." 

In the end, it's very true, it's a car, a carefully assembled collection of metals, plastics, pistons, and glass. And it was also a clear reminder to me this week about the power of marking endings in whatever form they come. From the end of a gathering, to the end of a drive, to the end of an era or a life, it requires we stop our forward momentum for a time to bear witness in some way and I've found it's always worth it. 
Take care,

Resources from Rachel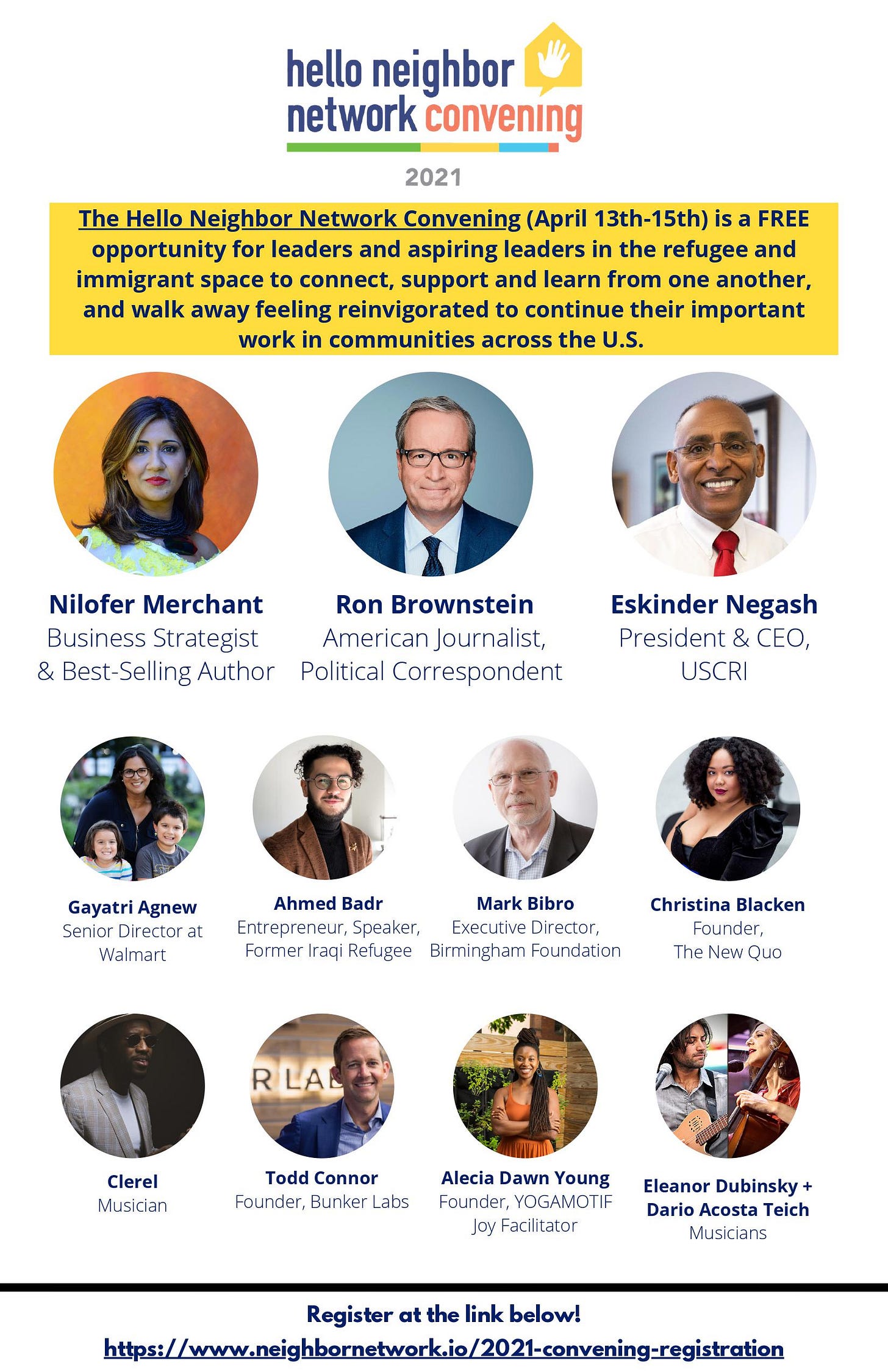 National Convening

You've heard me talk about this, I spend most of my waking hours these days preparing for this event. It's not your typical day on Zoom and the line-up is just incredible. It's an opportunity for community leaders to refocus, reimagine, and recharge.

The REIMAGINE day of the conference on April 14th is open to anyone!

Among the presenters will be Nilofer Merchant, a leading business strategist named one of the top 10 HR thinkers of our time who will give a keynote on the 14th.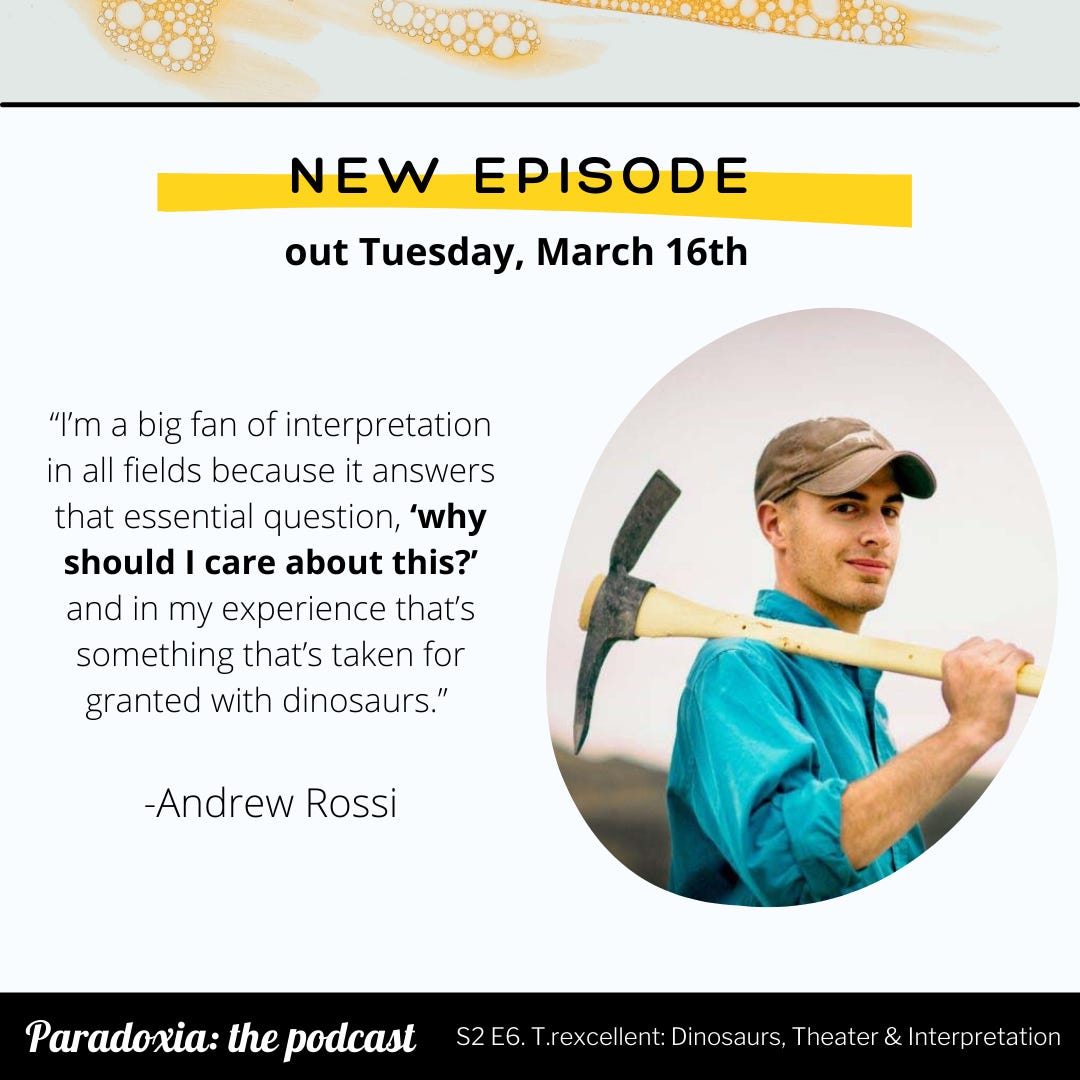 Science & Art

The two latest episodes of Paradoxia are available for streaming wherever you listen to podcasts.

Episode 5 with Haley Fig Barber is about medical design and illustration and how Haley brought her interests in biology and art together in a field to more accurately portray the diversity of women's health.

Episode 6 with Andrew Rossi is about dinosaurs, theater, and museum interpretation. Andrew shares about his work at the Wyoming Dinosaur Center and an upcoming project you won't want to miss if you have little ones who love dinosaurs.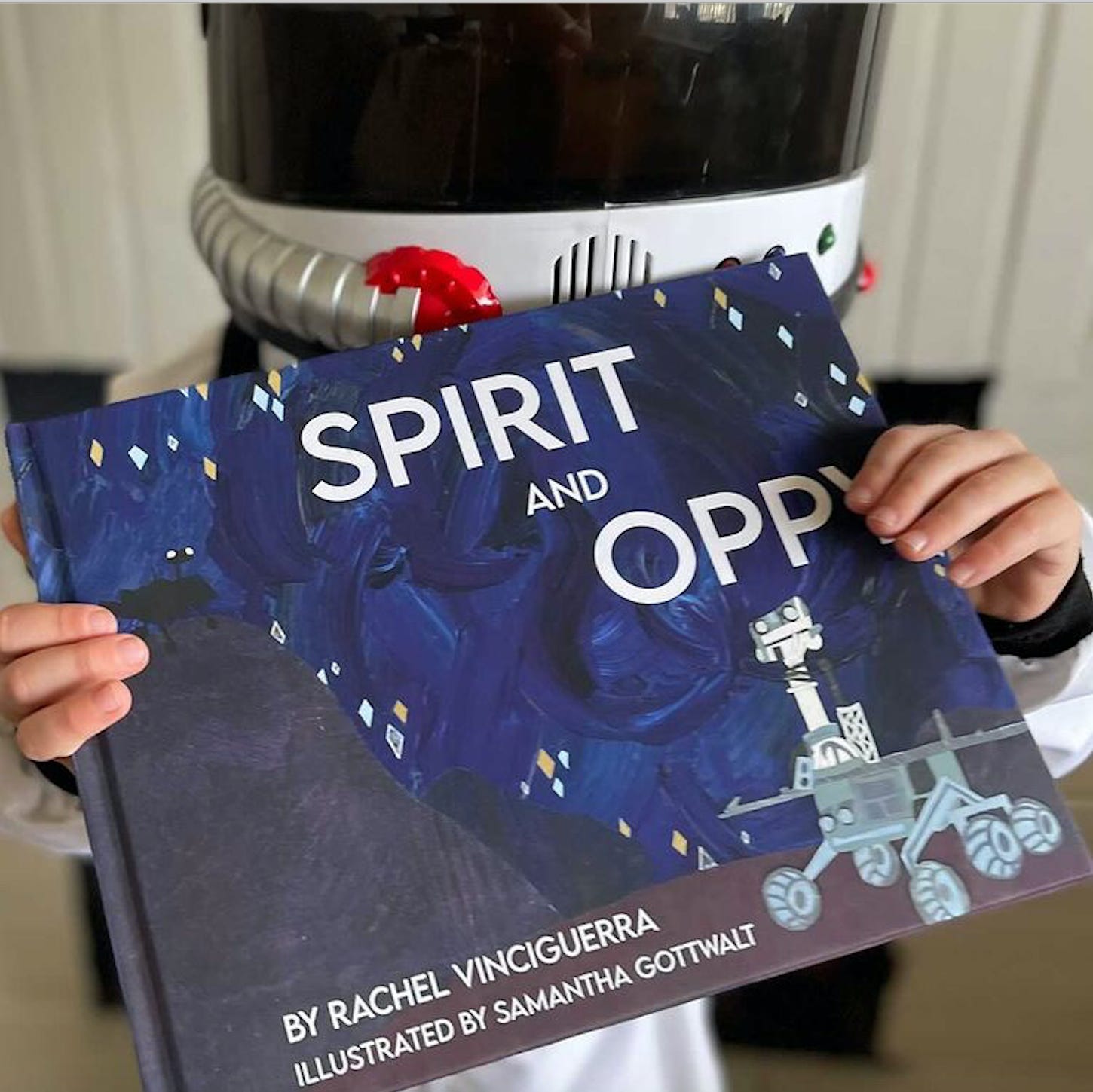 Little Readers Love Spirit & Oppy 

I've received a number of texts and emails over the weekend about Spirit and Oppy. One was a photo of a little girl hugging the book, her mom said it was her new favorite. Another friend said her daughter asks her to read it almost every night and talks about the rovers all the time.

It means so much that little kids and especially young girls connect with the story! If you haven't ordered your copy yet or want to buy a gift for a little explorer in your life, you can Spirit and Oppy anywhere you get your books including: your local bookstore, my site, Barnes and Noble, Walmart, and Amazon!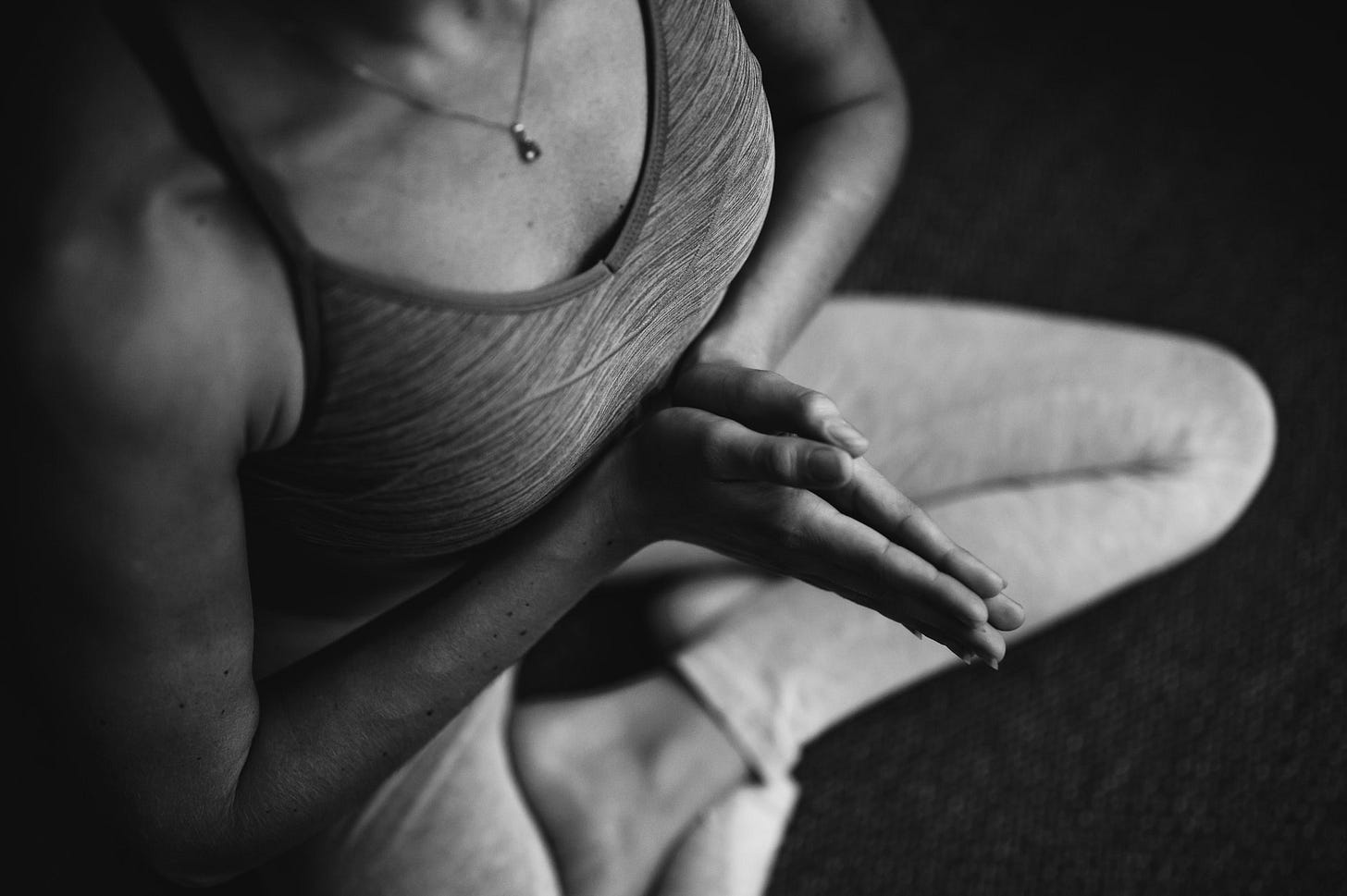 Payment-Optional Online Yoga

Remote, 30-minute yoga classes continue with Yoga U Pgh on Tuesdays and Wednesdays each week at 7:30 a.m. EST.

These classes are payment-optional. You can email me directly to get the link to join! 
Rachel's Recommendations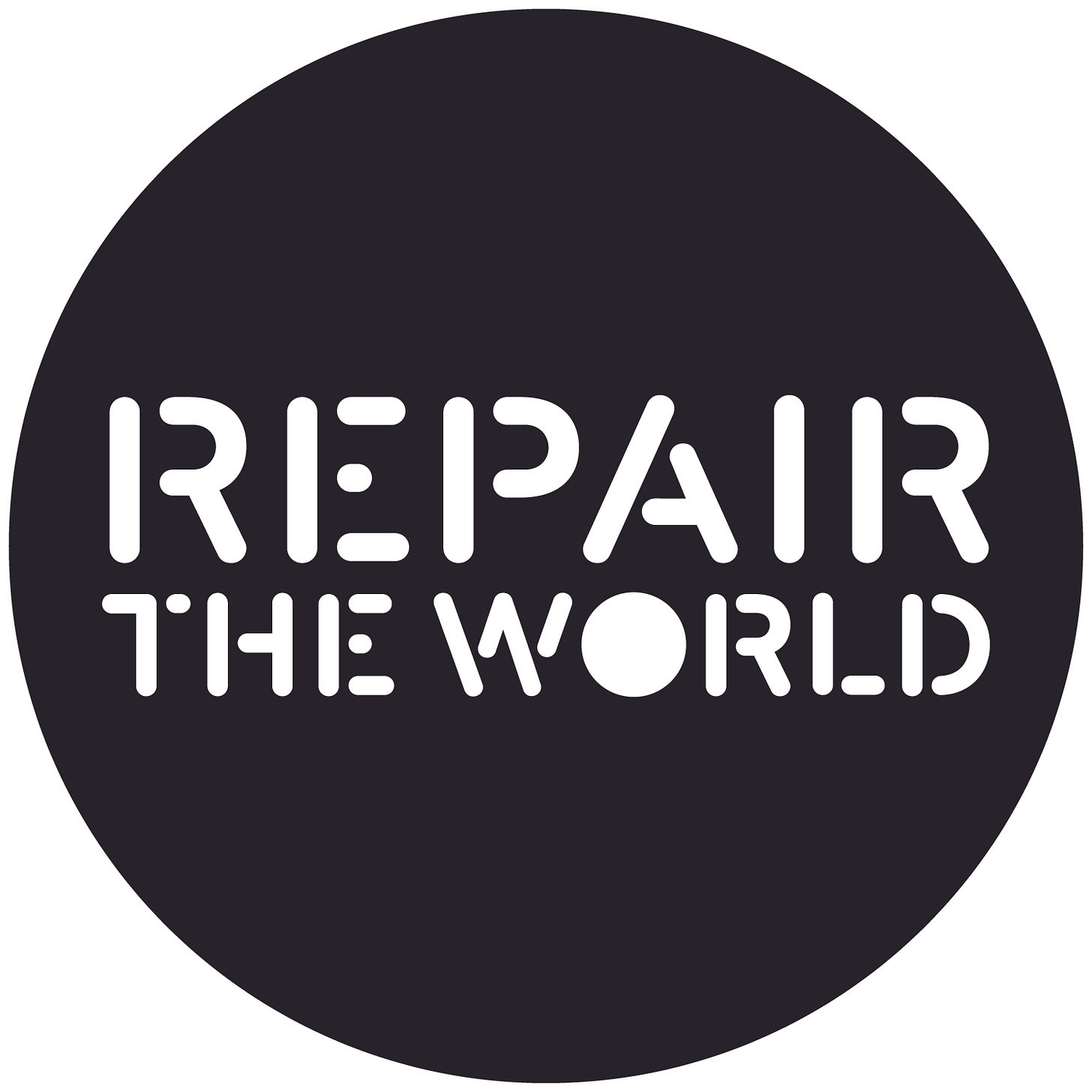 Talking to Kids about Gun Violence

There have been two very public incidents of mass shooting over the past week, most recently this morning (and many more underreported in communities across the U.S.).

Repair the World has a great one-page resource for how to talk with young people about gun violence and it starts with "put on your own air mask first."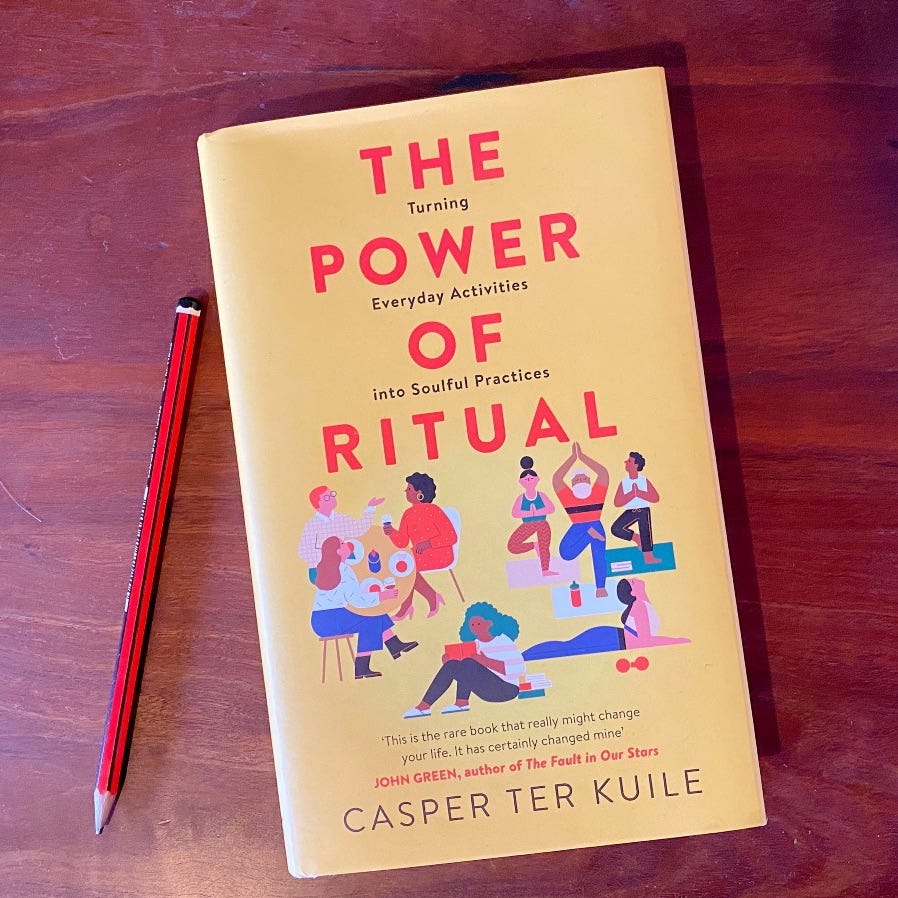 The Power of Ritual by Casper ter Kuile

The Power of Ritual speaks to me on a whole bunch of levels. I've always been interested in spiritual practice across faith traditions and this book does a great job of sharing those alongside "secular" traditions. 

It provides a roadmap to consider rituals that connect us more deeply with self, others, nature, and the divine (whatever that looks like for you).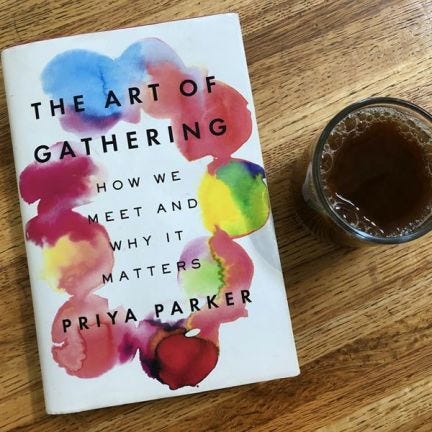 The Art of Gathering by Priya Parker

Casper and Priya are much in the same orbit, but Priya's book, which you've likely heard of and maybe even read by now, puts it all through the lens of how to meaningfully gather with others. 

I find her experience in conflict resolution and her personal family history fascinating and she brings many useful anecdotes and frameworks to the book that will have you thinking about how you can make even the most mundane gatherings more meaningful.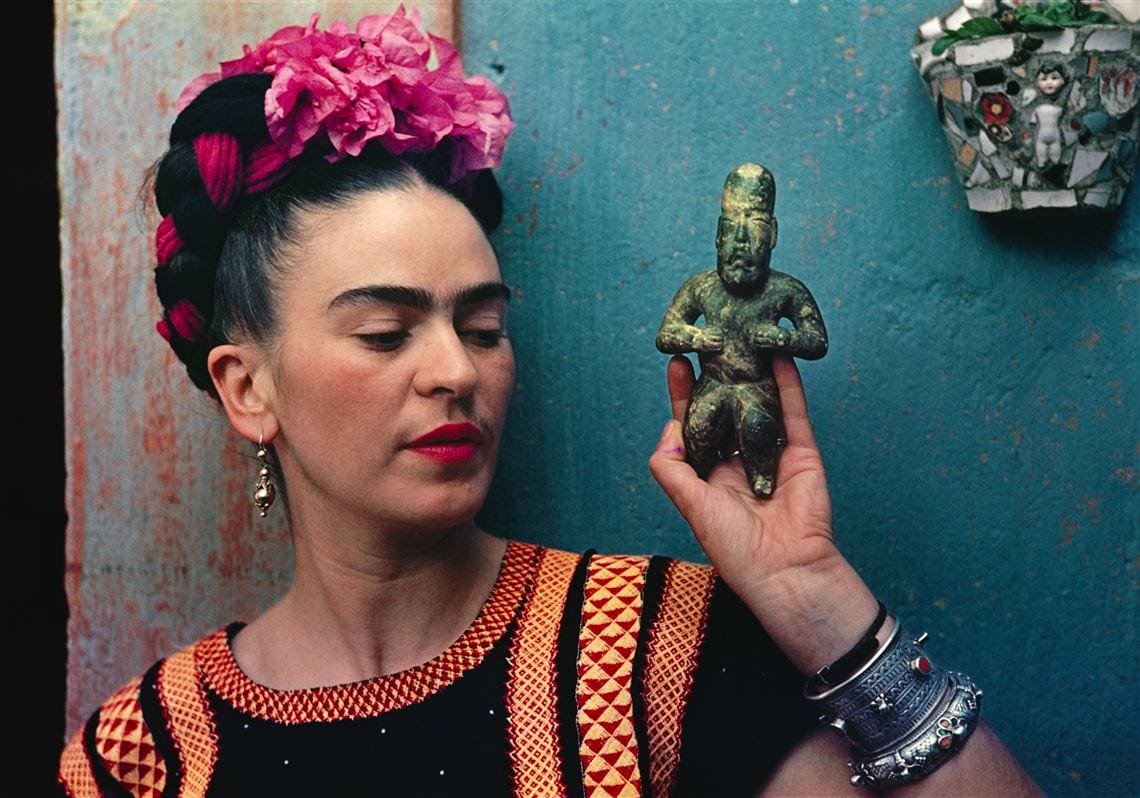 Frida Kahlo Exhibits

If you're Pittsburgh-based, I highly recommend the Frida Kahlo--An Intimate Portrait exhibit currently on display at The Frick. Different from other Frida exhibits I've seen, this one focuses on photography and quite a bit of photography that Frida herself kept. 

This is a general recommendation because there are more and more Frida Kahlo exhibits these days it seems and each of the ones I've visited has had its own unique vantage point.