Happy Birthday Newsletter!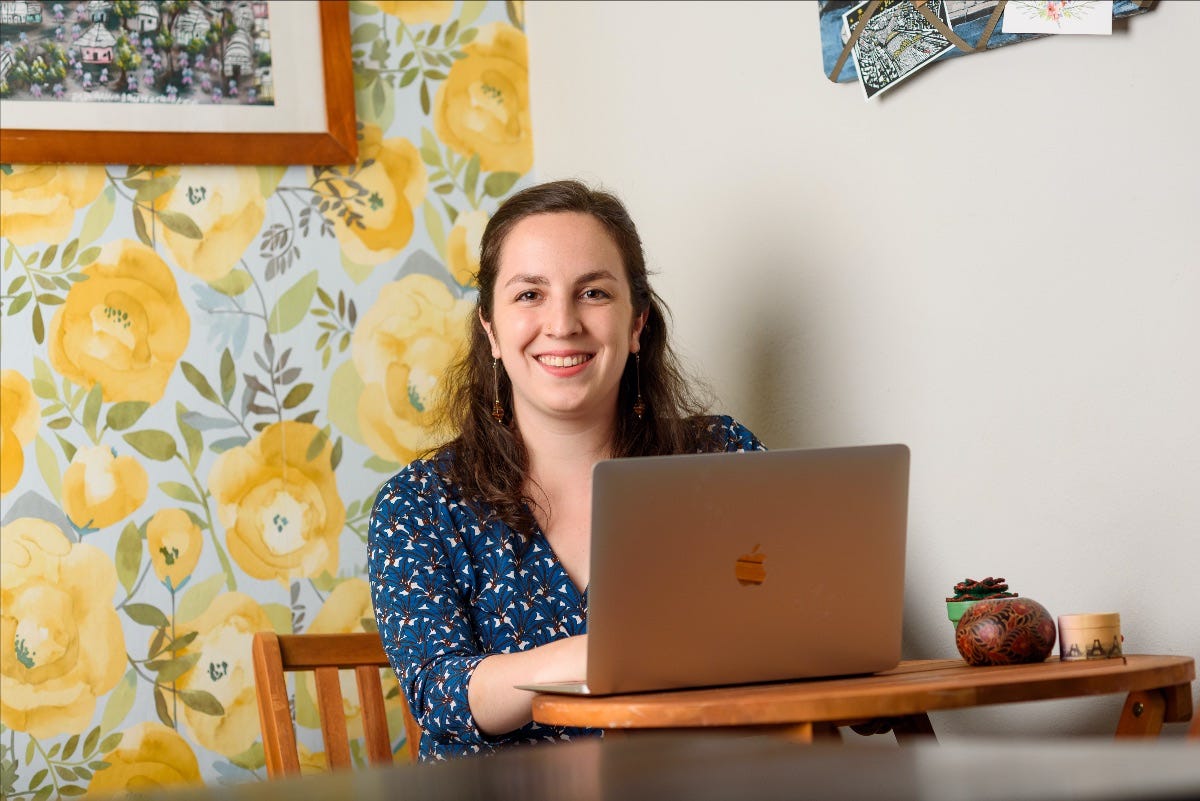 Finally, a reason to use this photo of me pretend-typing by the great Chris Sprowls.
Hello friends,
I started this newsletter in April last year, about a month into the stay at home order in Pennsylvania. 

One of the reasons I started this practice, and I do see it as that--a time-bound exercise, a habit, an intentional ritual--is because I wanted some way to integrate the different parts of myself. I have always let curiosity and, hopefully empathy, lead me and I found myself in a life that was quite full. The different parts though--my day job, my board service, my consulting, my writing, my civic practice, my yoga practice, my reading and listening--were not always in conversation with each other.

Last night, I spoke on a panel with fellow alumni of my undergraduate university, Ohio Wesleyan. I remembered how, in my freshman year, I didn't often raise my hand to speak in class. I was anxious to join discussions, often believing I didn't have anything to add, so I mostly sat quietly and listened. Outside of the classroom I was fully engaged in my life and community, but didn't share that with others, preferring to listen.

To be very clear, I believe that listening is an incredible strength. It allows us to get out of our own heads, to grow, to learn from others, to bear witness. Listening is enormously important.

But I also came to believe that if I didn't speak up, if I didn't share my experience, amplify the things I heard, offer my reflections then those experiences and thoughts ended with me in precisely the place they sat in my head. Over my time as a student I worked on leaning into my own voice and speaking up even when it was challenging. Even now, writing comes much more easily than speaking. But it's all gotten easier overtime.

In many ways, that's the opportunity this newsletter practice has offered me: both a fuller way to understand my own life as integrated and a place to move things from my head into the world.

I've been so grateful for your responses and reflections along the way. I've learned things about you too as you've been called to share them back with me and that has been one of the greatest gifts of this process. Because when you share with someone else (stranger, friend, colleague, family, partner) it creates another ledge for the scaffold your relationship stands on. Something you can build on and use to create something new together. Very often by sharing about yourself, you learn something new about someone else too.

Life is full right now. It always is in some ways. I'm so grateful for you allowing me to share some of that fullness with you.
 
Take care,

P.S. Stay tuned for a big announcement in the next newsletter!
Resources from Rachel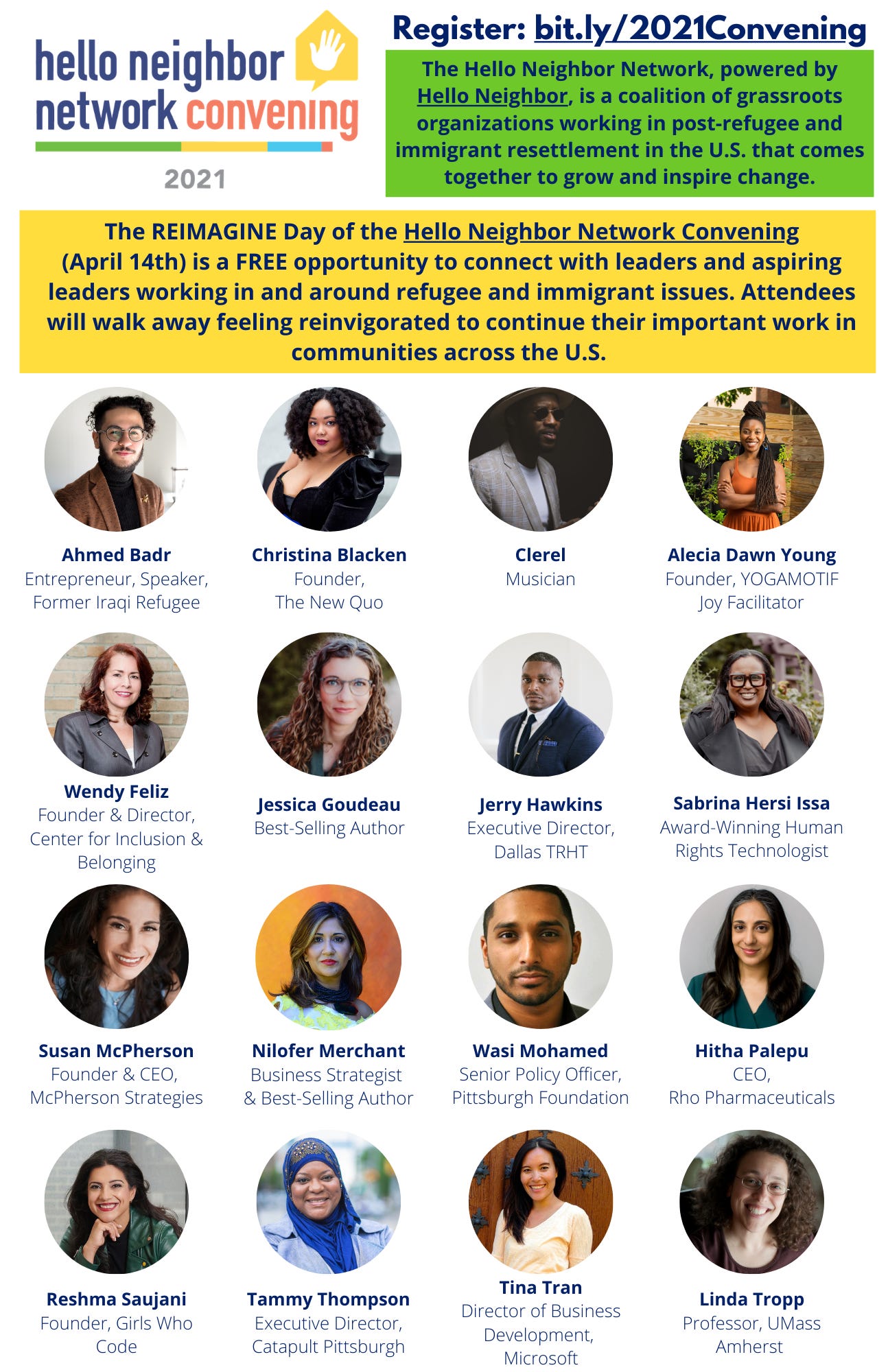 National Convening

The Hello Neighbor Network Convening is next week! I can hardly believe it. It's been a long-time coming and is the result of the devoted effort of a small team at Hello Neighbor. 

If you are a leader, if you care about inclusion in your community or your workplace, if you are looking to be inspired and re-energized, this event is for you.

There are so many incredible leaders involved--authors, activists, entrepreneurs, academics. And we start each day at 9:30 with social justice yoga!

The REIMAGINE day of the conference on April 14th is open to anyone!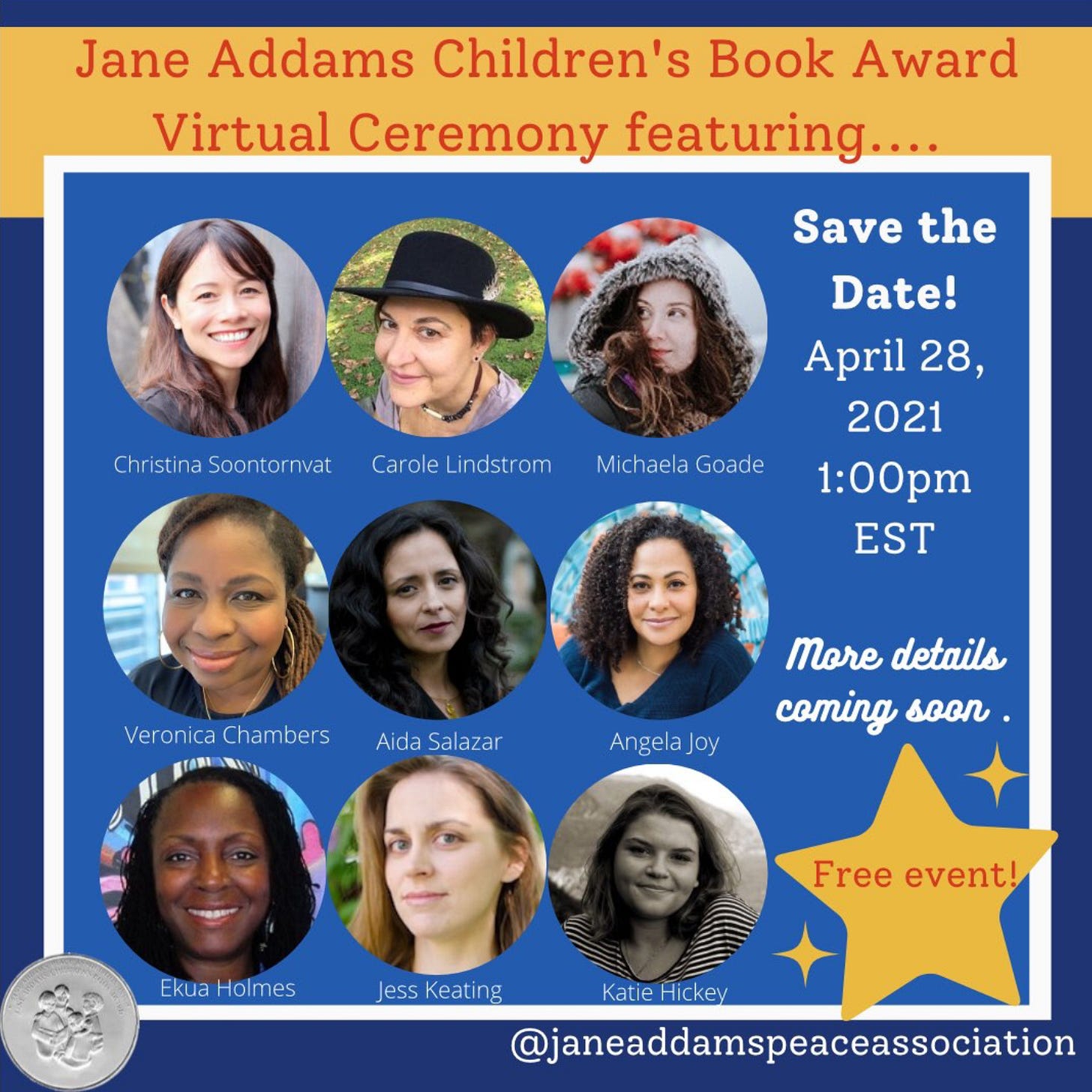 Jane Addams Book Award

For the first time in its over 50 year history, the Jane Addams Children's Book Award Ceremony is online and open to the public! Hosted by the Mazza Museum, the event will be held on Wednesday, April 28th 1-2:30 p.m. ET. 

The Jane Addams Children's Book Award-winning authors and illustrators will speak along with our honorees. These are all books that promote social justice conversations with young people so if you know an educator, youth worker, or someone else who would be interested please share with them and RSVP here.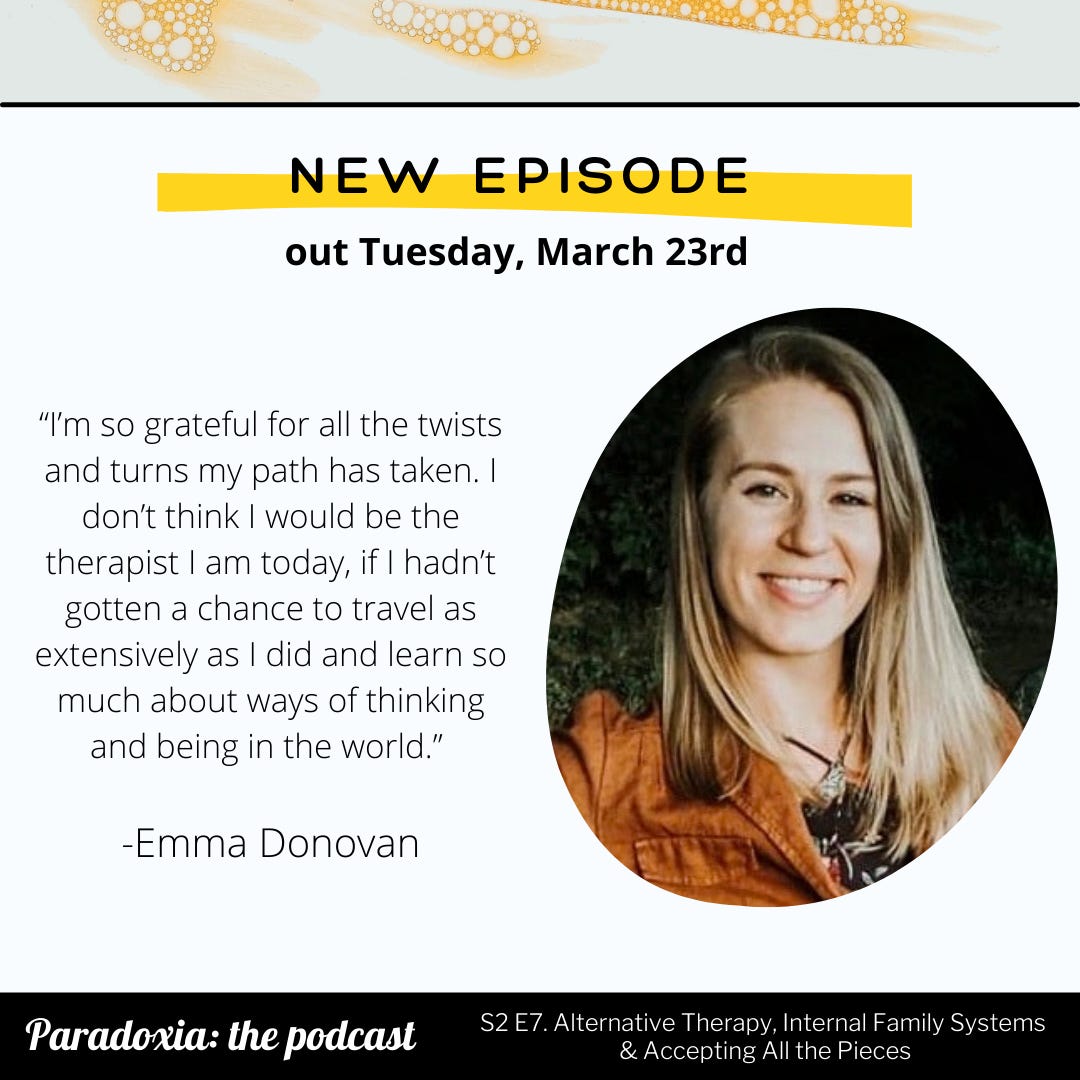 Accepting All the Parts

The latest episode of Paradoxia is Episode 7 with a friend and colleague, Emma Donovan. Emma is a therapist and inner work practitioner. We talk all about her journey--including where we met in India during a yoga teacher training--and about her practice in internal family systems, which is the practice of getting to know and accept the different parts fo yourself.

I have been putting out season 2 episodes weekly this year, but I will be taking a short pause after this one before releasing the final 3 later in the year.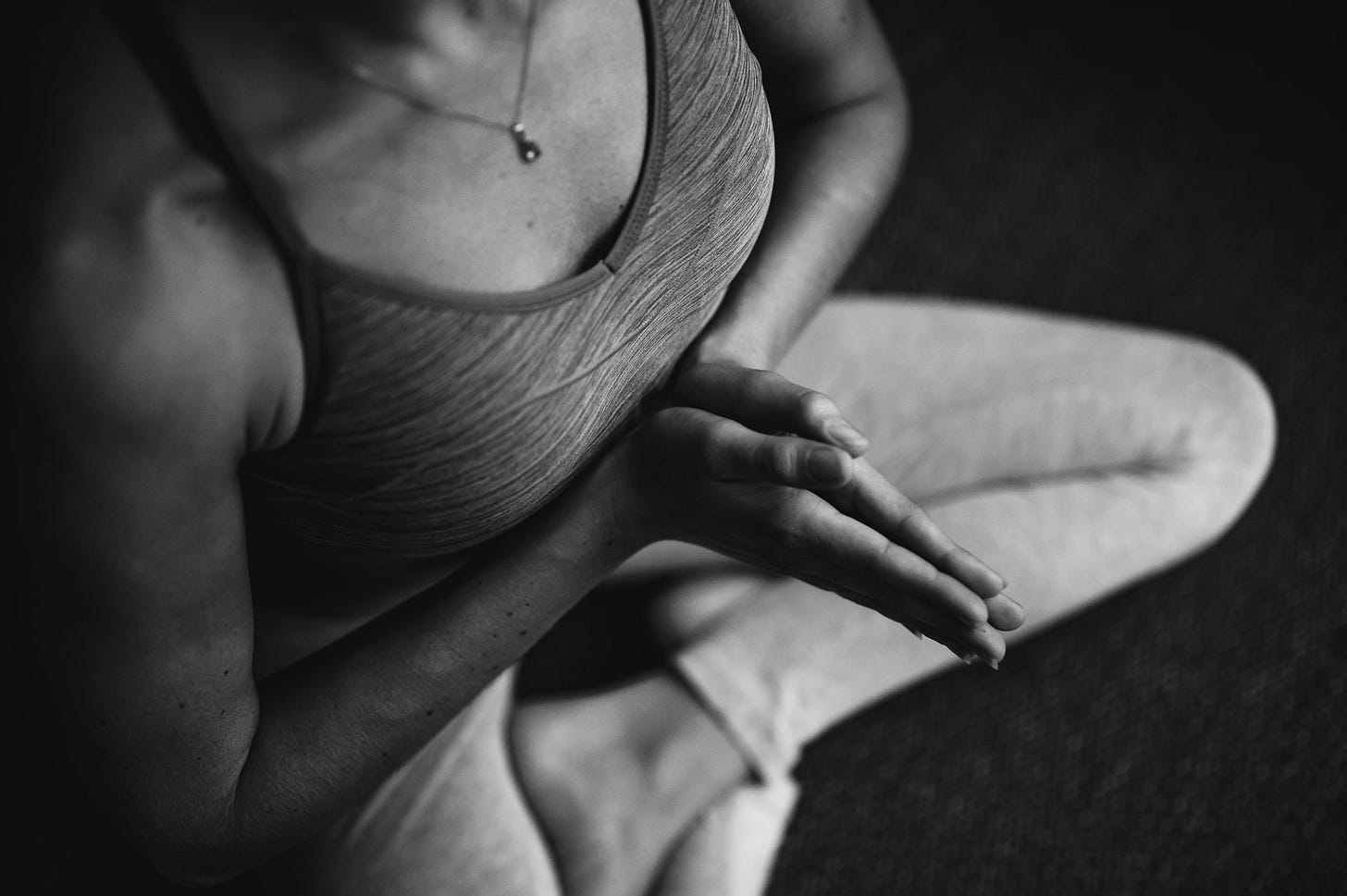 Payment-Optional Online Yoga

Remote, 30-minute yoga classes continue with Yoga U Pgh on Tuesdays and Wednesdays each week at 7:30 a.m. EST.

These classes are payment-optional. You can email me directly to get the link to join! 
Quick Links
Rachel's Recommendations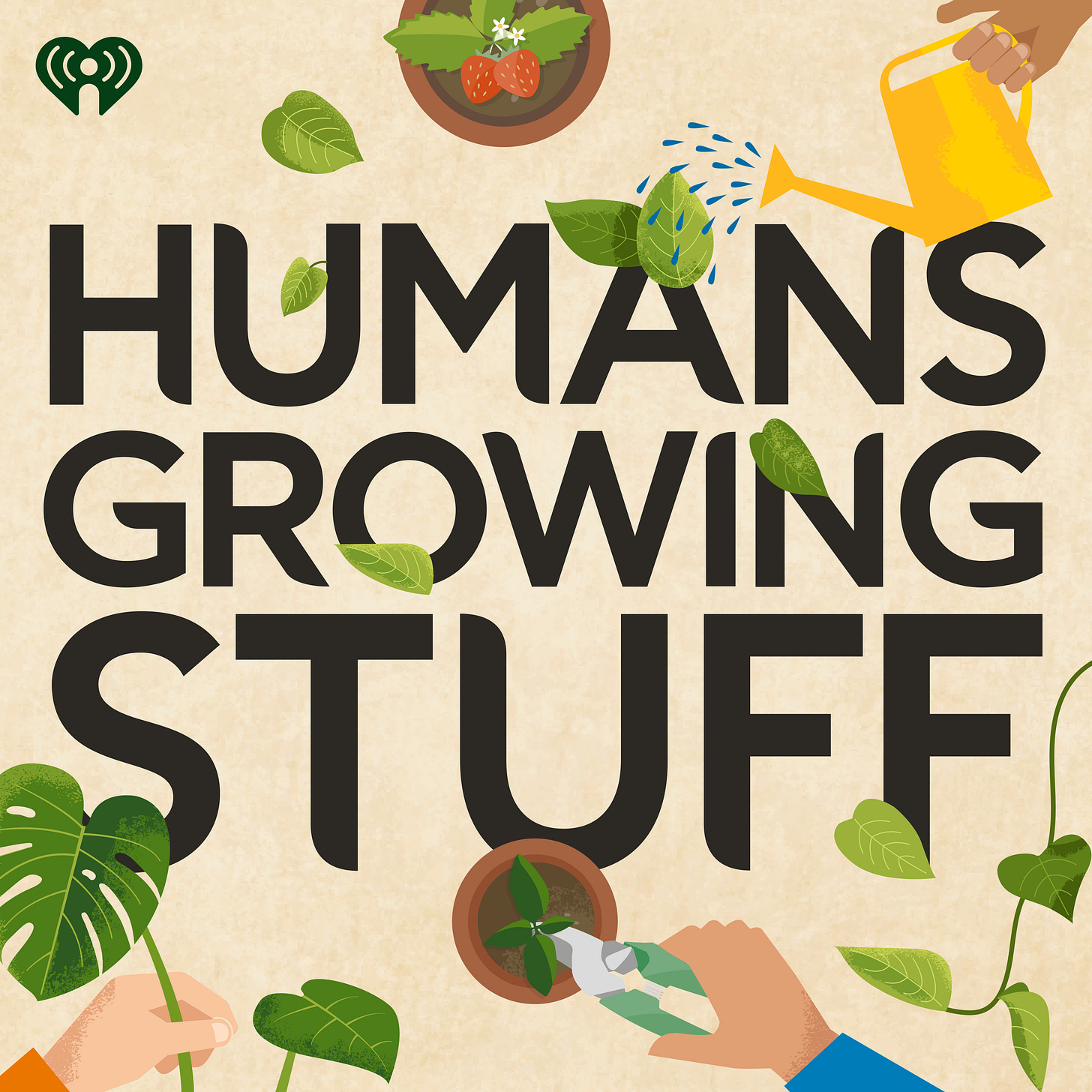 Humans Growing Stuff

It's hard to underestimate how much joy and calm I get from gardening. And I couldn't be happier that it's finally spring and time to grow things again. 

I'm late to the game on this podcast which started last year, but wanted to share it here with you. It's incredibly accessible. There are some gardening tips throughout (both indoor and outdoor), but more than that it's about the experience of growing things, family, relationships, and cultivating some wellness through the practice of tending to plants.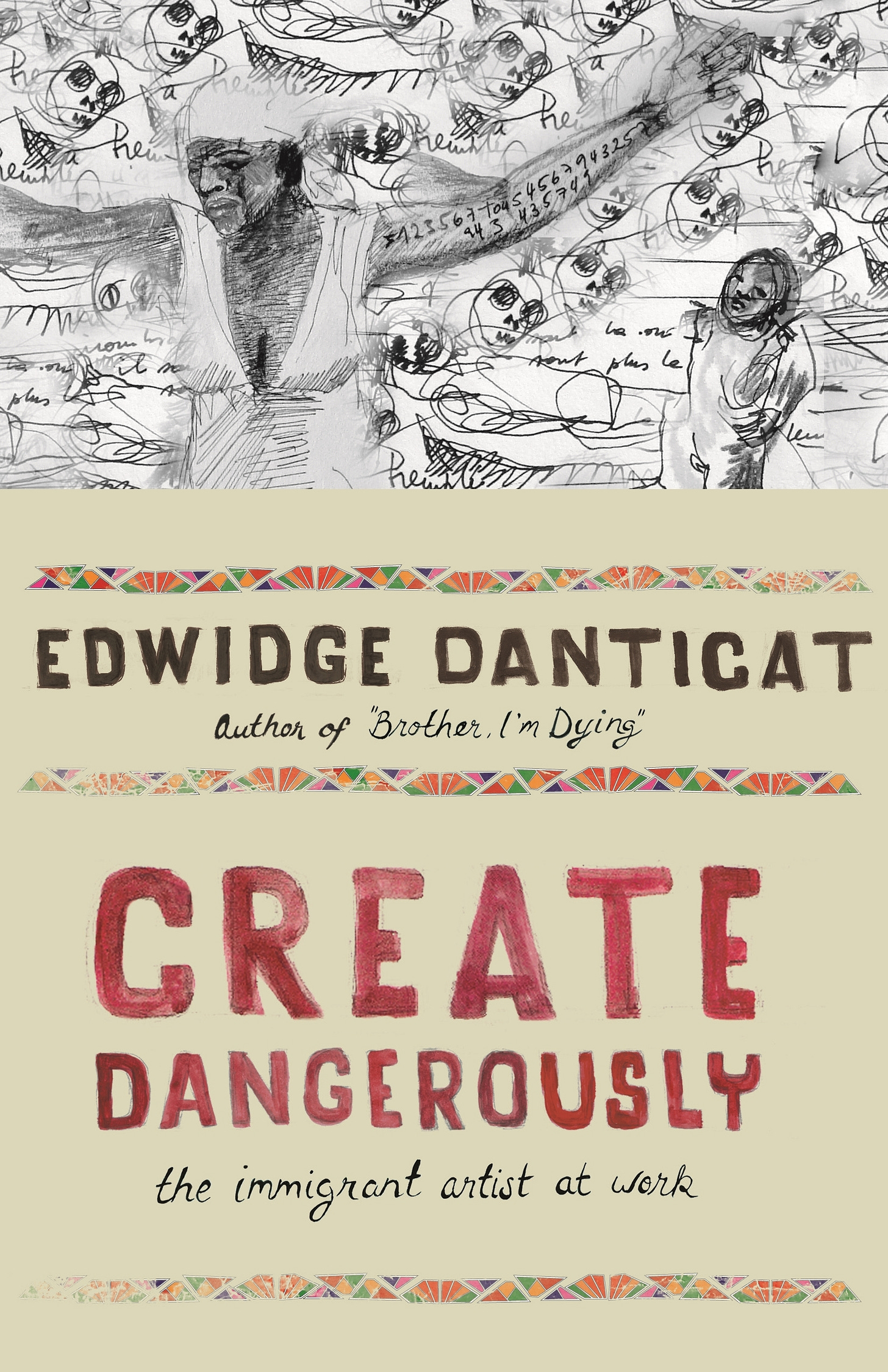 Create Dangerously

Edwidge Danticat is my favorite. You've heard about her before, you'll hear about her again. I just finished one of her older books which is a collection of essays about being an immigrant artist--specifically from the Haitian diaspora. 

Her writing, this book and others, moves so fluidly between memoir and history and she weaves in the work and experiences of other Haitian diaspora authors providing a breadth of different yet shared experiences. She's always the first person I recommend when folks ask what to read to learn more about Haiti.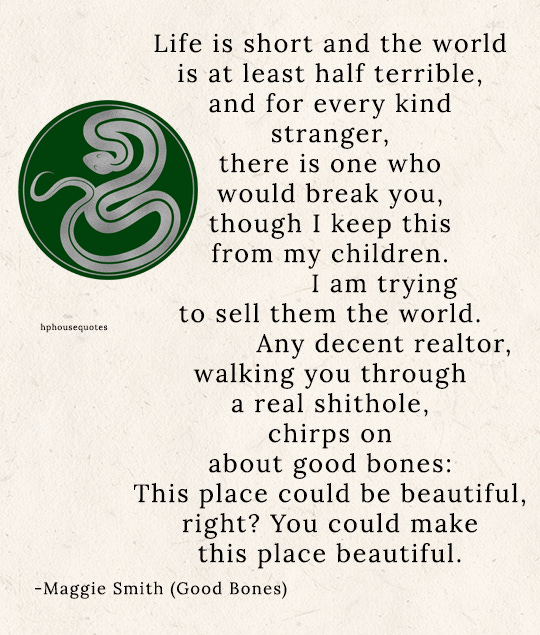 Poetry

It's national poetry month. There are so many wonderful poetry collections to read! Personally, I've just scratched the surface and am always looking for more recommendations, but as a starting point, I've enjoyed the following this month:
I've taken a few out from the library and purchased others. If you've got a favorite local indie bookstore, this is a great opportunity to support them too!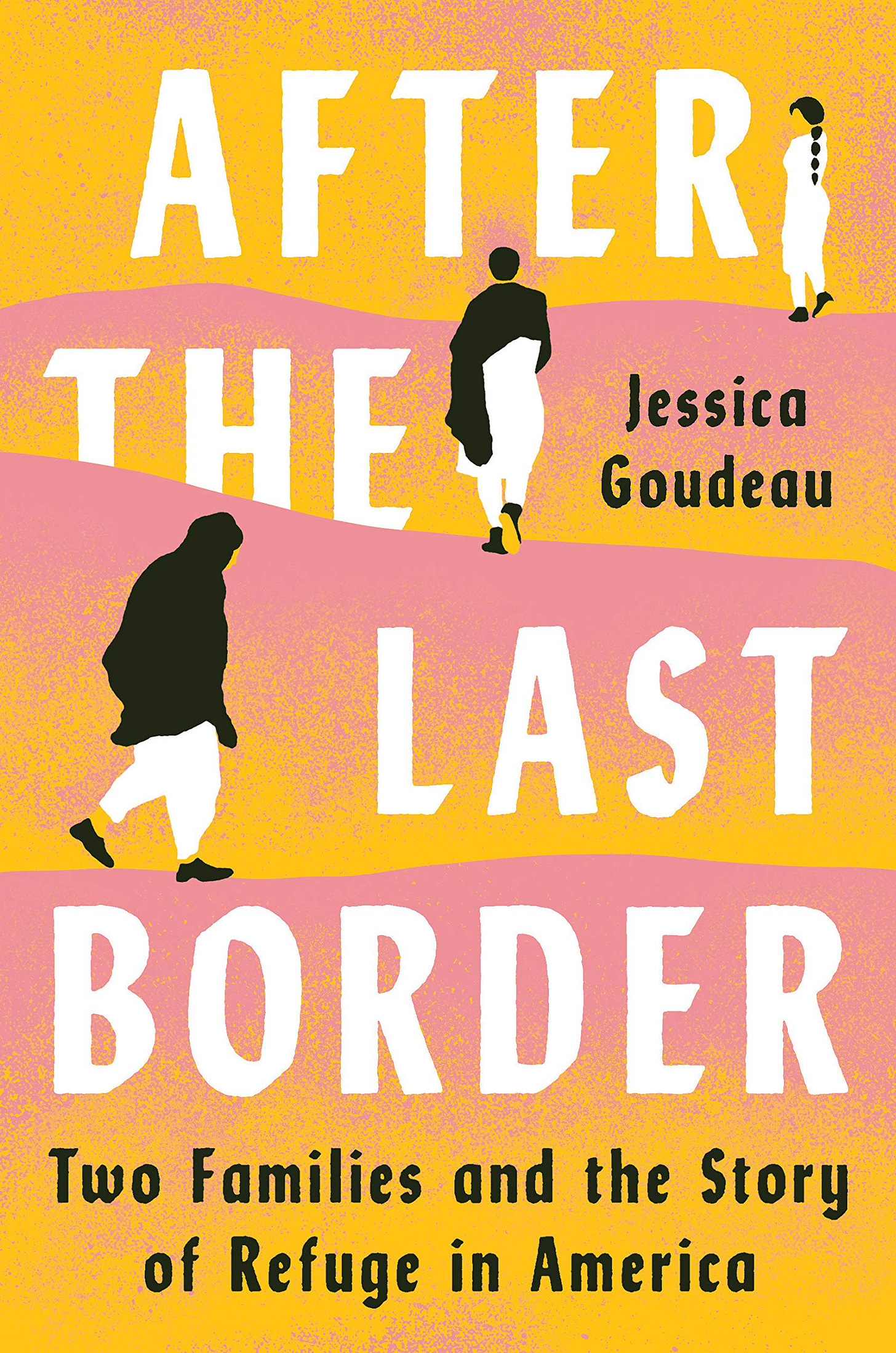 After the Last Border

I'm only partway through this one, but already enthusiastically recommend to others. A work of nonfiction by Jessica Goudeau (also a speaker at the Convening), the book follows the journeys of two women to resettle in the U.S. as refugees. 

She conducted extensive interviews with them and intersperses their stories with the history of U.S. refugee resettlement. She just won the Lukas Prize for her work, it's that good. It's very, very hard to put this book down and it gives you new insight--no matter political affiliation or background--on the experience of refugees. And, importantly, she has a very thoughtful, intention research and writing approach as someone who has not lived this experience herself to tell the stories the women told her in the ways they wanted them to be told.