Starting Where We Are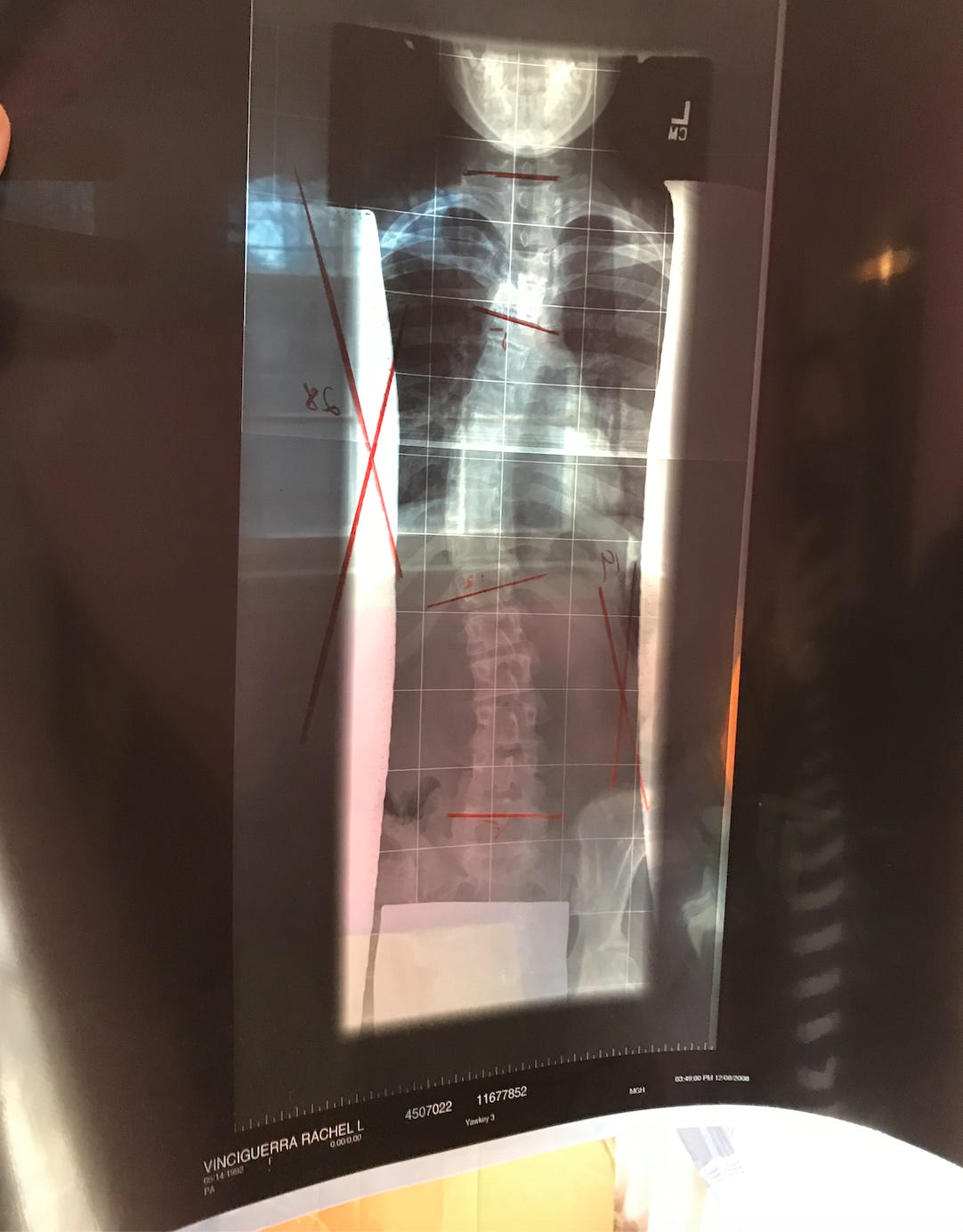 X-ray of my scoliosis as a teenager
Hello friends,
And a happy scoliosis awareness month to you. 

When I studied for my 200 hour yoga teacher training, I took a weekend course with some friends for a certificate in yin yoga at an ashram down the street. The course was taught by a doctor and yoga instructor and focused mostly on the physical and biological aspects of yin yoga which is physically characterized by holding stretching postures for longer periods of time.

During the course, we learned a series of postures that work well for scoliosis. I was diagnosed with scoliosis around the middle of high school and wore a back brace to bed every night that was designed to stop the progression of the curve in my spine. The amount of curve I had in high school was right below the threshold that would prompt a conversation about surgery. I was excited to learn, a decade later, new ways to take care of my back and the instructor was so positive that I got it in my head that if I practiced daily I could reverse the curve and have an entirely straight spine.

Freshly motivated, I went to see one of our instructors later that week who was a physical therapist for some additional exercises. She traced my back, "I can see the curve," she nodded. She demonstrated some postures and watched me practice them to give me feedback on my alignment. 

On the way out I thanked her and told her about my hopes that I could actively straighten out my back again. She shook her head and told me gently, "That's probably not possible with your skeletal structure... 

The best you can do is manage with the pain you have." 

In the moment I was discouraged, but I don't feel that way anymore. 

We're given our bodies and minds for whatever time we have. The fact is, they are normal. Each and every one.

No universal "normal" exists and it's not all comfort all the time. My scoliosis is a part of who I am and I learn to care for it like I would care for a loved one. Like I drink water every day and take breaks from desk and go on vacation and practice a digital sabbath. We manage and care for our bodies and minds in a million ways each day (or we don't).

This weekend I'll share another set of postures, breathing, and massage I learned during my training to help manage Parkinson's symptoms. One more set of tools to care for our bodies and minds as they are. If you have someone in your life with Parkinson's please feel free to share and join us for the virtual workshop on Saturday. 

And if you haven't yet this morning, how are you going to do something kind and caring for your body and mind today?
 
Take care,

Resources from Rachel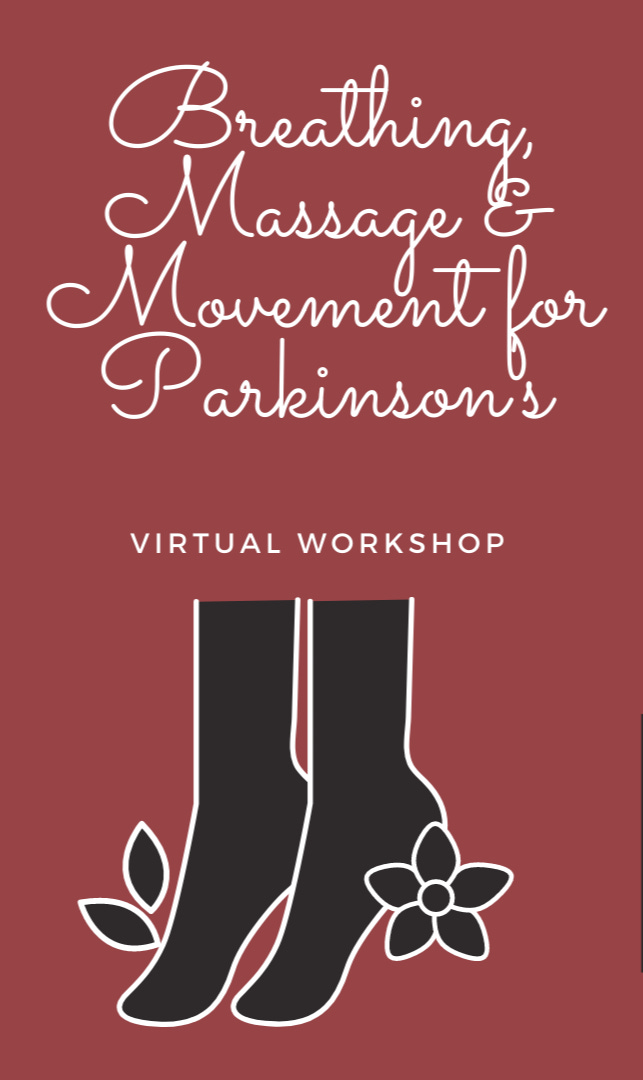 Virtual Workshop on Saturday

Join me for a virtual workshop on Saturday, June 26th 1-2:30 p.m. EST. 

Learn some basic breathing, self-massage and movement techniques that can be beneficial in easing Parkinson's symptoms including leg cramps, tremors, and more. This is not medical advice, but simple breathing and movement from the perspective of a yoga instructor who studied with instructors in India with experience working with people with Parkinson's.

The workshop is designed for people with Parkinson's and their loved ones. It's $20 per person and if you cannot attend for the full session, you will receive the recording after the fact with your registration.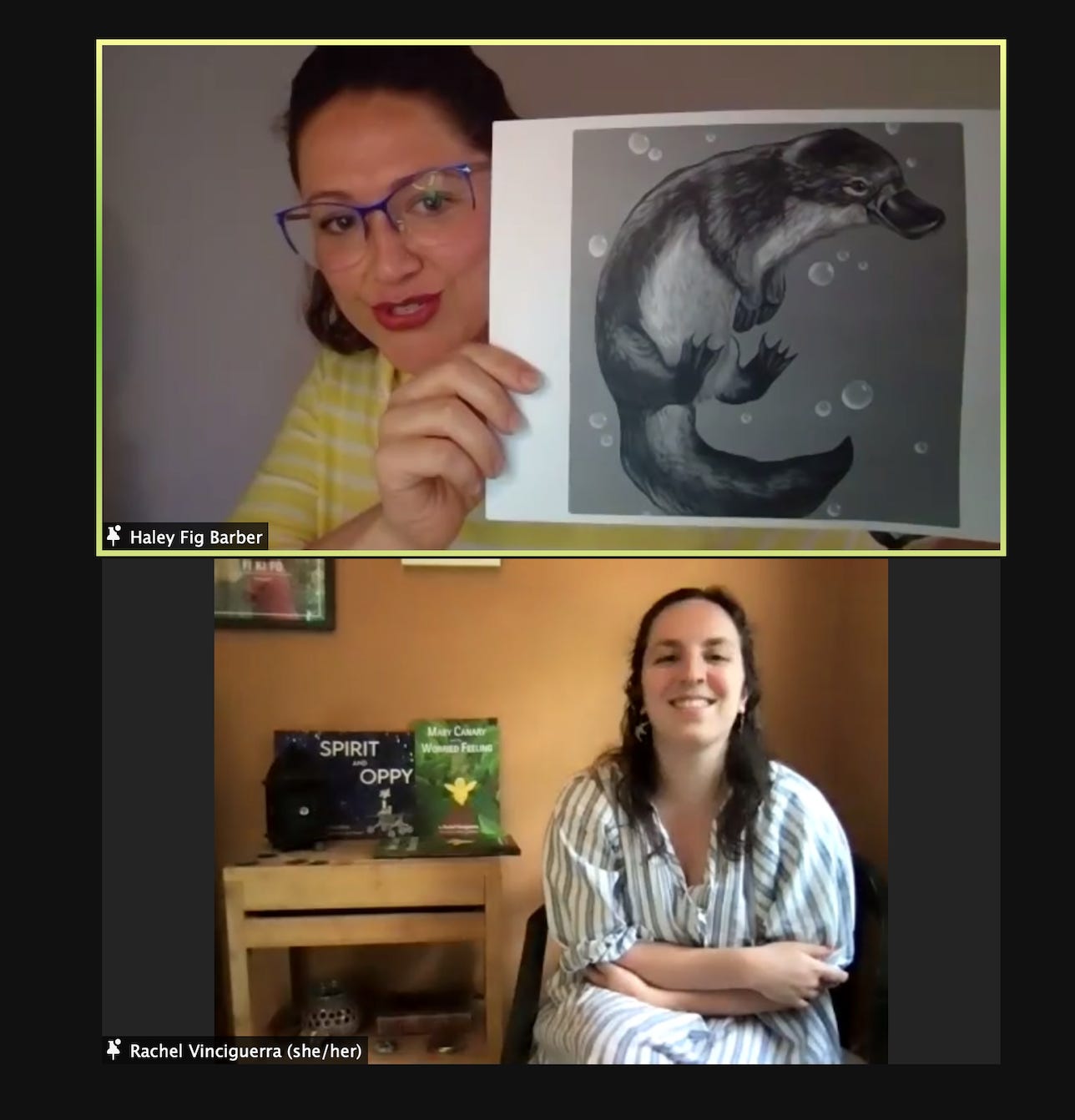 Get Your Copies!

Last month we had a book launch for my latest book with Haley Fig Barber, Mary Canary and the Worried Feeling. It was incredible to have so many friends and family there and now to start to get feedback from young people about the book. 

If you want to purchase your copy of Mary Canary and the Worried Feeling or my first book, Spirit and Oppy, you can find them wherever books are sold or order directly from my site at the link below.

And check out the Mary Canary reading over on Hello Neighbor's YouTube page!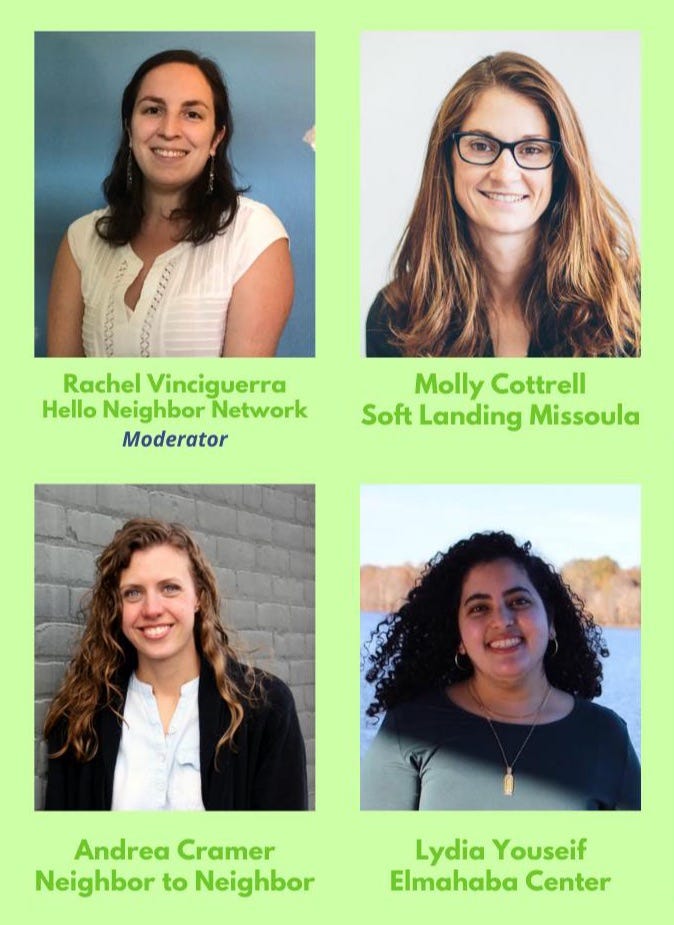 Starting a Community-Based Nonprofit

Next Wednesday at noon ET, I'm moderating a conversation with three of Hello Neighbor Network's members about how they started their community-based nonprofits working with refugees and immigrants. If you're a nonprofit leader, interested in starting a nonprofit or generally interested in refugee and immigrant support work this is for you.

Join us for free on Facebook Live by RSVPing to the event on Facebook!
Payment-Optional Online Yoga

Remote, 30-minute yoga classes continue with Yoga U Pgh on Tuesdays and Wednesdays each week at 7:30 a.m. EST.

These classes are payment-optional. You can email me directly to get the link to join! 
Rachel's Recommendations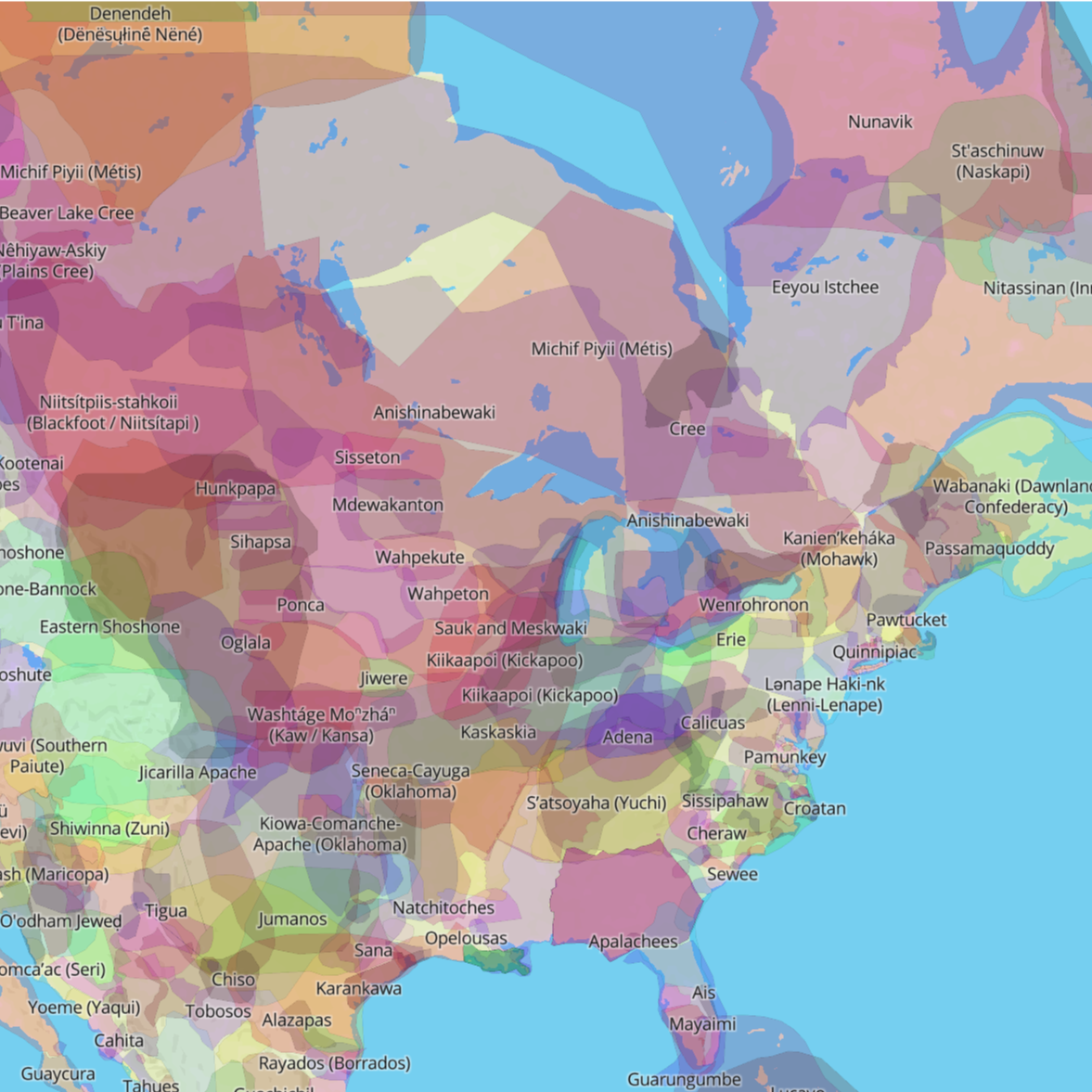 Learn about the Land

This is a resource I first learned about at a Repair the World event. You can learn more about the indigenous history of the land you are on at this website: https://native-land.ca/

 It includes territories, languages, and treaties both inside the U.S. and beyond. If you work at an organization, you might think about ways you can honor the history of the land you're on, I know that's something I work to think about more actively.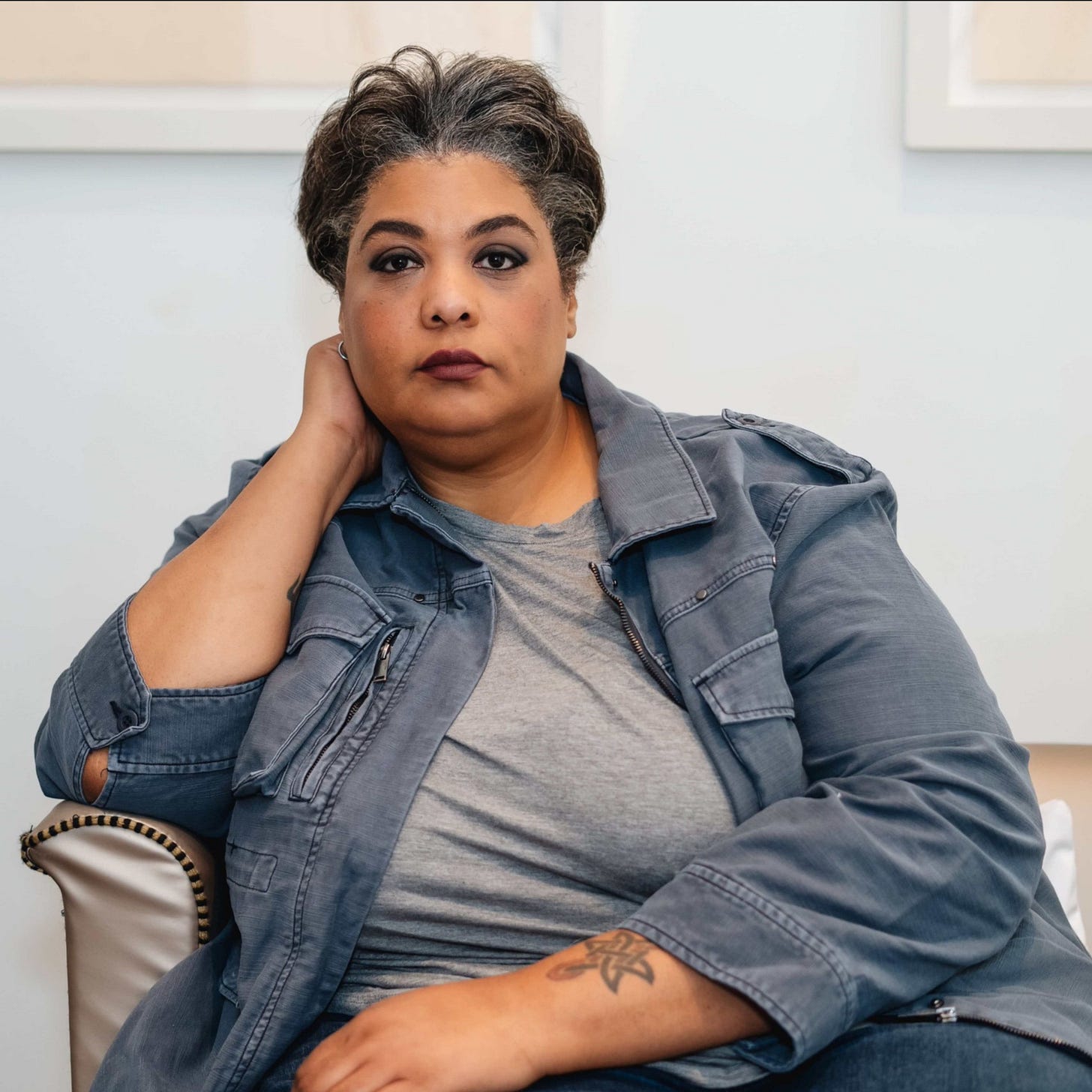 Roxane Gay on How to Write About Trauma

This interview by Monica Lewinsky with Roxane Gay in Vanity Fair is one of my favorites. Roxane talks about writing which is always a master class because she's one of the greatest writers of our time, in my opinion. 

Together they talk about trauma, bullying, publicity, therapy. It's wide-ranging and well worth the read. I re-read it this month as part of my celebration and learning for pride.